Ask any stakeholder in your universe "From your point of view, who is my brand's most important stakeholder?" The answer will always be "me".
And that's because all stakeholders are trying to satisfy their needs and desires with your product or service offering. Or with the other guy's.
Value, like taste, is always determined by the stakeholder in question.
Which reminds me of the story about the blind men and the elephant. None of these men had ever seen an elephant yet they were introduced to one in the village one day and took it upon themselves to determine what it was like. The blind men, each feeling a different part of the elephant variously exclaimed, "it's like a wall," "it's like a strong pipe," "it's like a fan," "it's like a snake," "no, it's like the trunk of a tree."
All the men were right.
Based on their experience, the elephant was like all of those things.
And so, it is with different stakeholders. Each has a different vantage point from which they view your product, the services you wrap around it, and how you talk about your offering.
The key stakeholders in pharmaceuticals
The key is to realize that each stakeholder has a view point, and to cater both your offering and your communication about your offering, in meaningful ways to that particular stakeholder.
At StratX, within our learning experiences and workshops, we include the need to think and act across multiple stakeholders. The big three in pharmaceuticals being: patients, payers and providers. Of course, each client will have specific categories within the big three stakeholders in pharmaceuticals, plus others on their list such as governmental organizations.
The questions you need to answer for effective stakeholder value management
Here are the types of strategic questions we help clients' answer:
Which stakeholders are gaining influence?
With which stakeholder(s) do we currently have the strongest position (relative to the competition)?
With which stakeholder(s) do we have the biggest room for improvement / need to make the most progress?
Are there any misconceptions on the part of these stakeholders/customers that we need to address?
How can we potentially leverage our influence with one stakeholder group to benefit us with another?
Understanding the needs of your stakeholders
The more you know about the needs driving each stakeholder, and the better you develop your product and services toward satisfying these needs, the better off you'll be.
It's about bringing value to each stakeholder, so you can create momentum in the marketplace. It's not a matter of satisfying one stakeholder well and not the other important stakeholders.
Our management programs help you create a clear image of who your most important stakeholders are and how to win with each one.
After all, each player in your marketplace sees himself as the most important stakeholder out there.
Just ask one.
Emerging Learning & Development Trends in Biopharma: The Big Six
Over the course of the next few months and in anticipation of our upcoming launch of CentrX Biopharma2.0, StratX is exploring The Big Six critical areas of development for the healthcare and life sciences sector.
This new experiential learning & development solution is designed for success in 2025 & beyond and covers these core areas:
• Winning Commercial Strategies
• Multi-Stakeholder Value
• Holistic Patient Experience
• Engagement in a Digital World
• Innovation & the Start-Up Mentality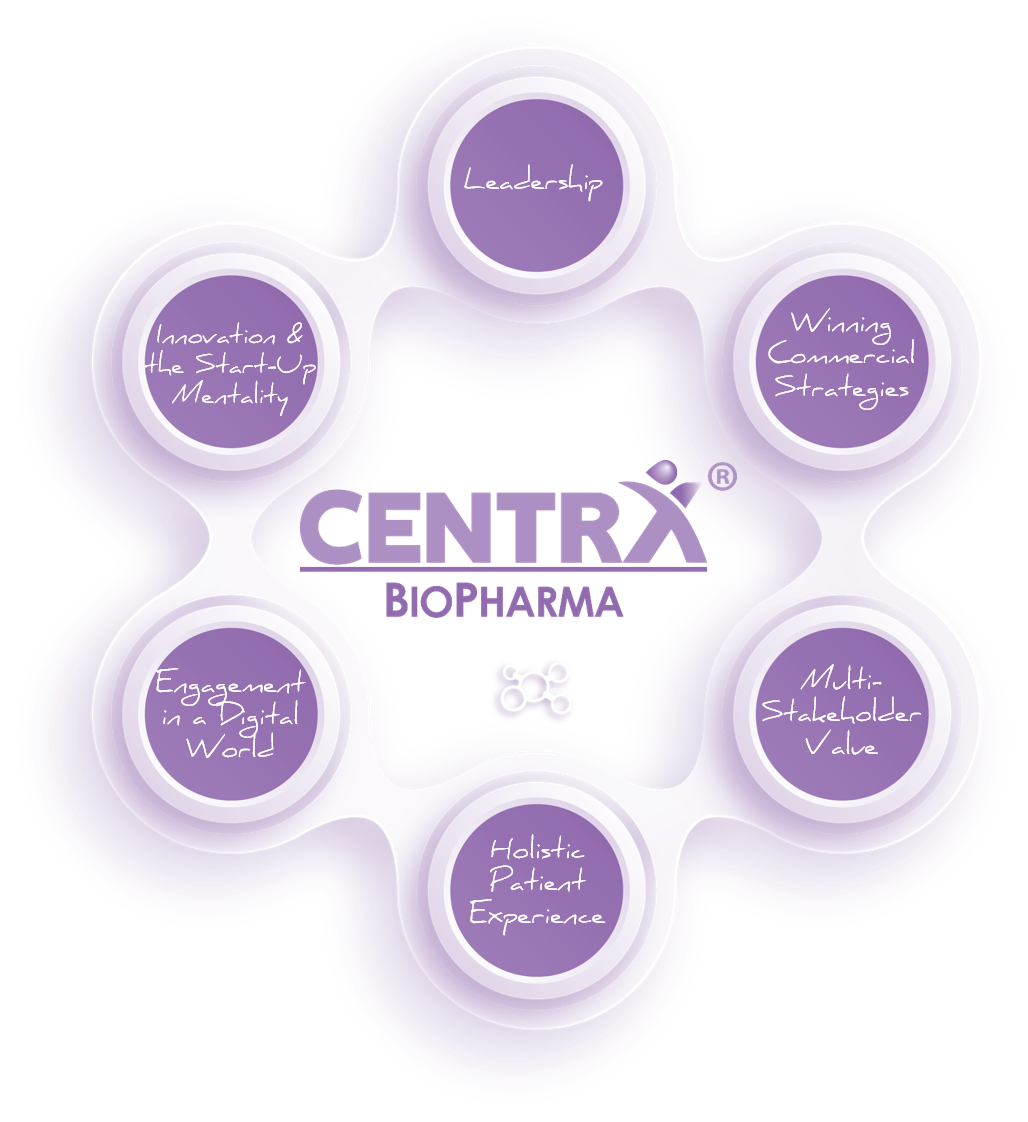 Introducing the CentrX Biopharma2.0 Experiential Learning Hub
Over the course of the next few months, StratX will be exploring more deeply The Big Six as we introduce CentrX Biopharma2.0, our new experiential learning & development solution designed for success in 2025 & beyond.

We'll also be sharing a white paper on how Biopharma firms can improve their teams' capabilities within The Big Six. Be the first to receive the free white paper by registering today.




Feel free to reach out, question, challenge, inquire or even pick up the phone and call us. Old school. (+33 1 53 46 69 00 for Paris or +1 617 300 8220 for Boston). We'll be happy to talk and share ideas.

We hope you enjoy the ride and thank you very much for your time and attention. We greatly appreciate it.
---
If you'd like to hear more about our solutions and even participate in the testing phase and pre-launch cohort of CentrX Biopharma2.0, please connect with us. We'll be thrilled to offer a free trial or workshop for your leaders and teams.