We often get calls from partners and customers in the pharmaceutical industry with requests that we classify as "strategic emergencies." These calls typically come from teams that are struggling to achieve commercial excellence at some stage in their planning cycle and need assistance.
Whether it's identifying a clear, actionable and differentiated strategy, or adapting a global plan for local execution, they need help and they need it pronto.
Our "strategic emergency" dossier is overflowing with examples and we're happy to share a few themes here.
The Who/What/Where Conundrum
"We're struggling to clearly identify the market and don't really know our customers."
We've never had an admission in those exact words, but some are not far off.
Many of these requests come from commercial teams that are struggling to identify a clear market for their asset or assets.
After taking a long, deep breath, we like to start with a radical and revolutionary idea: start with excellent analysis:
Do you have access to the right information?
Are you asking the right questions?
Are you looking at your assets objectively?
Can you identify real customer-centric value opportunities and then create and deliver differentiated offerings? This is what we're after.
Often, getting back to the basics helps establish a strong strategic path or helps teams to course-correct to achieve commercial excellence.
The "Glocalization" Challenge
From a global perspective we hear, "our strategy is spot-on but isn't gaining traction on a local level," and from the local affiliate we get "global's strategy just doesn't work here."
We've seen countless examples of these two classic commercial challenges. In fact, quotes like this often come from the same company.
Everything related to your strategy formulation and execution (teams, tools, software, processes, approaches, templates, planning sessions, methodologies, webinars, e-learning, workshops, hiring, onboarding, training, incentives, …. (ok, you get the point) should be designed to support global, regional and local objectives.
We push teams to be more inclusive, thoughtful and pragmatic, without compromising on speed and quality.
Cross-Functionally Dysfunctional
"This strategy is fine, as long as it doesn't change how we work," an anonymous sales and commercial director stated. "The segmentation's ok, but we're still going to do what we always do and talk to everyone," an anonymous medical director responded.
Surprisingly, exchanges like these are not all that uncommon. In some instances, this can even be part of a heathy process so long as it leads to cross-functional alignment and great strategy.
While it's not always easy or even possible to establish an absolute cohesive cross-functional plan, dysfunctionality should not be tolerated for longer than necessary.
One of the key elements of how we work with clients is to include key functions, regions and localities at the strategy development stage.
Go Digital or Go Home
"We are not leveraging digital to inform and potentiate our strategy."
If digital isn't at the heart and soul of your strategy at every step of the way, it certainly should be.
Creating Commercial Excellence in Pharmaceuticals
Creating commercial excellence means getting back to the basics and avoiding strategic emergencies.
If your organization or team is struggling to identify a clear market, suffering from a "glocalization" malady, exhibiting abnormal cross-functional vital signs or are digitally depressed we can help!
Leading in Biotech & Pharma in 2025 & Beyond: The Big Six Trends in Biopharma
Over the course of the next few months and in anticipation of our upcoming launch of CentrX Biopharma2.0, StratX is exploring The Big Six critical areas of development for the healthcare and life sciences sector.
This new experiential learning & development solution is designed for success in 2025 & beyond and covers these core areas: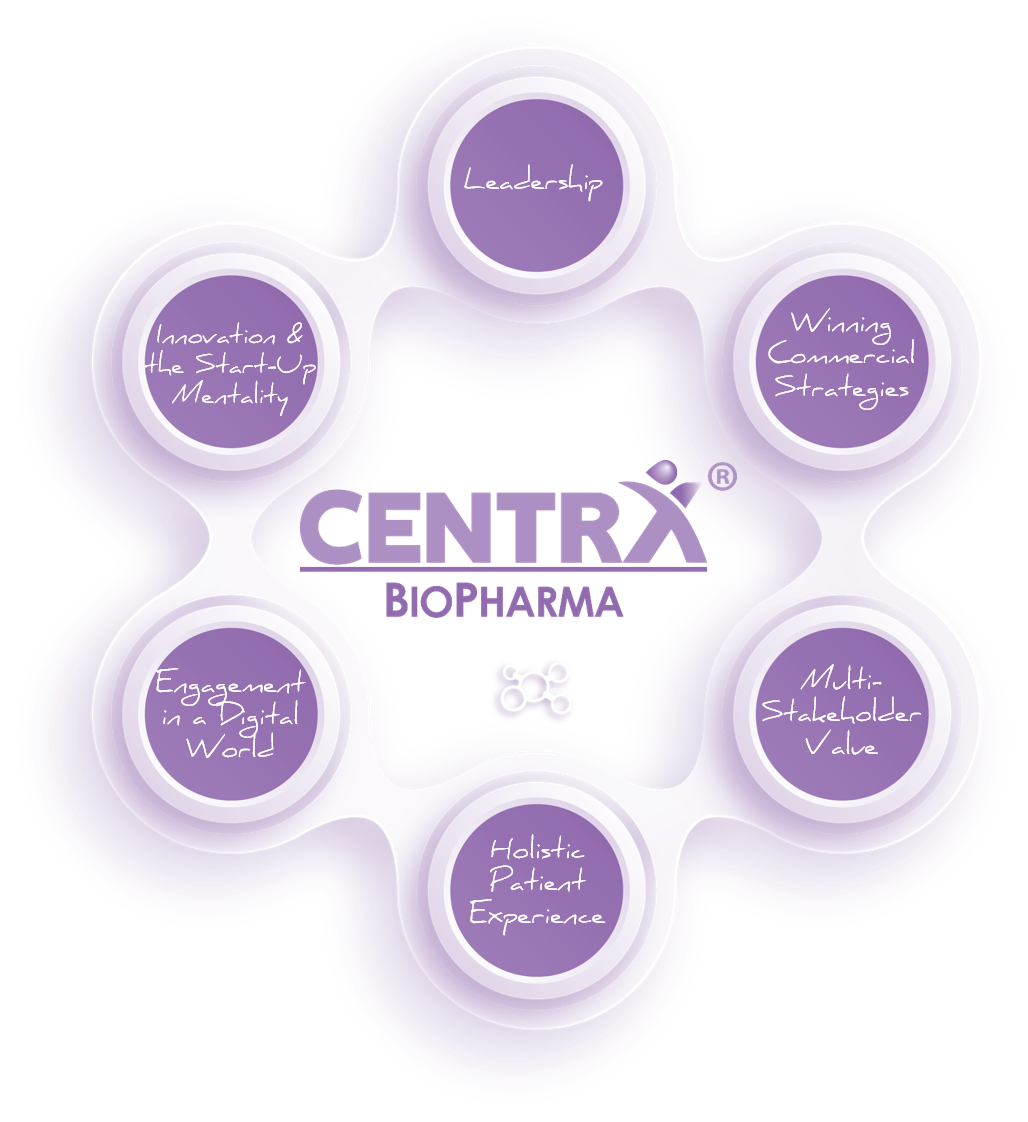 Winning Commercial Strategies
Multi-Stakeholder Value
Holistic Patient Experience
Engagement in a Digital World
Innovation & the Start-Up Mentality
We'll also be sharing a white paper on how Biopharma firms can improve their teams' capabilities within The Big Six. Be the first to receive the free white paper by registering today.
Feel free to reach out, question, challenge, inquire or even pick up the phone and call us. Old school. (+33 1 53 46 69 00 for Paris or +1 617 300 8220 for Boston). We'll be happy to talk and share ideas.
We hope you enjoy the ride and thank you very much for your time and attention. We greatly appreciate it.
If you'd like to hear more about our solutions and even participate in the testing phase and pre-launch cohort of CentrX Biopharma2.0, please connect with us. We'll be thrilled to offer a free trial or workshop for your leaders and teams.
Article written by Alan Slavik & Richard Hainsworth.