Leading a team is no mean feat. Taking a group of individuals, with their own unique skill sets, ability levels, ideas, and motivations, and pulling them all together to effectively manage and deliver a project is always going to be quite a challenge. This challenge will require free-flowing creativity, understanding, and compromise at the very least.
In this article, we are going to zoom in on the skills that leaders and teams can all benefit from to ensure maximum harmony and supreme results.
What is Creative Leadership?
Before we address some of the finer details of creative leadership, perhaps it's pragmatic to give you an overarching sense of what creative leadership stands for. Some say it is a philosophy, some say it is a way of doing business, and some say it is the culmination of a particular set of leadership skills. It's all three.
Creative leadership develops innovative ideas and delivers them by incepting a shared sense of empowerment, betterment, and enterprise. The ultimate goal of creative leadership is to have the adaptability to forge a space within which those who enter are inspired to innovate and to embrace their most entrepreneurial inner-selves.
Why is there a need for Creative Leadership?
There are proven correlations between productivity, success, and innovation in relation to the application of creative leadership. However, that's the end result, so, what of the start? Well, creative leadership is a pivot that would be most needed by teams which lack commitment, inspiration, or a willingness to experiment.
Creative leadership would ask existing teams to abandon their traditional notions of rigidity and the idea that 'we've always done it this way'. Businesses which are struggling to survive and which need to introduce new perspectives would also make drastic gains from creative leadership, in which each individual in the business would suddenly gain new levels of autonomy, optimism, and resourcefulness.
The three most valued skills in business are creativity, integrity, and global thinking, in that order. Creative leadership develops all three.
Creative Leadership Skills for Teams
Having the team in front of you is an ideal situation for most team leaders, but in the modern world, it's not always the reality. You've got remote-working setups, matrixed organisations, cross-functional teams and geographically dispersed individuals comprising many modern team dynamics. You've also got hierarchies to consider. How can any team leader hope to function effectively? Well, with good foundations of course.
Find ways to remove external pressures and resource limitations
Align team members to common goals and directions
Bridge geographic, cultural, and organisational boundaries
Perform the lead role without requiring formal authority
Manage and even leverage conflict
Build and promote team growth as opposed to individual success
Creative Leadership Activities for Teambuilding
Knowing what skills to develop is perhaps the easy part, but actually putting them into practice is the mind-boggling task that true creative leaders flourish at, and where imposters will collapse. It is where the weak are separated from the strong. From another perspective, one leader might assess that a team has not been assembled right, whereas a stronger and more creative leader might see an opportunity to do some teambuilding to unify and empower their new team members.
In the latter case, some traditional methods of team building are:
Outdoor leadership courses and situations that provide a rich opportunity for feedback and enjoyment (think of raft building and orienteering)
Board games and strategy games that allow team members to show their cooperation and transactional skills (think of Monopoly or Risk)
Going out for meals or to events
These methods work well for old-school workforces or teams, but what about teams that have a firm footing in the modern-day, in the digital era, and would benefit from something that is as innovative as they feel. In that case, business simulations may be exactly what a creative leader is looking for to gain commitment and boost rapport with their team. For example:
Using business simulation software, such as the Blue Ocean Strategy Simulation, gives the team a safe environment to work in without external pressures, allowing them to apply real market conditions and realistic situations, but without fear of reprisal for their mistakes. This will present huge learning, growth, and enjoyment opportunities from all involved.
Leading Teams Through Complexity With Creativity
The greater the level of complexity a leader will face, the more their skills will be tested. Some will fail to rise to the test, but others will lead their teams through a maze of tunnels and over a myriad of hurdles towards a milestone or finish line.
Arriving at a place of success will require some of the creative abilities below:
Leveraging the powers of collective intelligence, informed decisions, complementary skill partnerships, and more
Looking externally rather than internally for answers - in some cases, asking customers or neutral parties can provide clearer answers for your team
Appreciation, gratitude, purpose, fulfilment, wellbeing, conflict resolution, and trust. A creative leader will nurture these things to help a team to work better together and solve problems. Often enough, simply sharing meals together is the first step towards making this happen
Storytelling, demonstrations, and imagery must be used regularly to sell the vision to the team so that they don't lose focus or interest
Safety and respect must be values that are upheld and maintained, for team members who work in fear, or fear of being embarrassed will work with caution, thus reducing innovation, experimentation, and a willingness to try new things
The ability to provide an infrastructure for collaboration, including coaching, feedback sessions, ongoing support, and the celebration of team achievements and completed milestones
Leadership for Creative Enterprises and their Teams
If you're reading this article from the perspective of senior management, and you're curious as to how to improve leadership for the teams at your creative enterprise, then the three following methods will be of interest to you.
Build teams around your missions.

People who work with passion and interest are far more engaged, productive, and creative than those who simply see themselves fulfilling a role in order to collect their paycheck. If you start with your mission, you will sell your 'why' and get supportive buy-in from teams. All of this is going to show the teams that the leaders in your organisation know what they're doing and can build the vehicles to take them there.

Pay attention to wellness, health, and psychology.

People are not machines and should not be treated as such. They are not data and statistics, they are living, breathing, and feeling creatures. A top-tier leadership structure will invest in a wellness program, encourage healthy living and exercise, get people to drink more water, put a counsellor in place, make sure healthy eating options are available on-site, and overall make sure that their teams feel well at work so that they can apply their brain power at its creative best.

Diversity is the key to unlocking creative talent.

The more diversified the backgrounds and experiences of your workforce, the bigger the pallet of creative knowhow you can call upon in your teams when needed. Leaders will understand this fact and make it a primary consideration when building teams.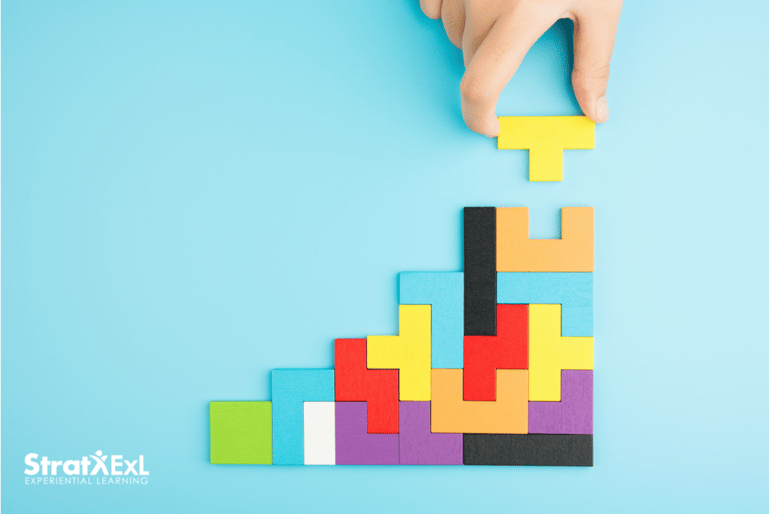 Importance of Creativity in Leadership and Winning Support from Teams
Allow us to finish this article by highlighting the importance of using creative leadership skills to lead teams effectively. In the past, creativity was seen by many organisations as unmanageable, unpredictable, and highly demanding, but in recent years, it's exactly those characteristics that have made creative-types such great leaders.
Unmanageable - good, so you should be if you're the one doing the managing!
Unpredictable - awesome, because predictable keeps you one step behind your competitors at all times.
Highly demanding - fantastic, you're striving for better from yourself and your teams.
The role of the leader is as important now as it has always been, but thanks to the current business culture and climate, the role of the creative leader is truly in ascendance.